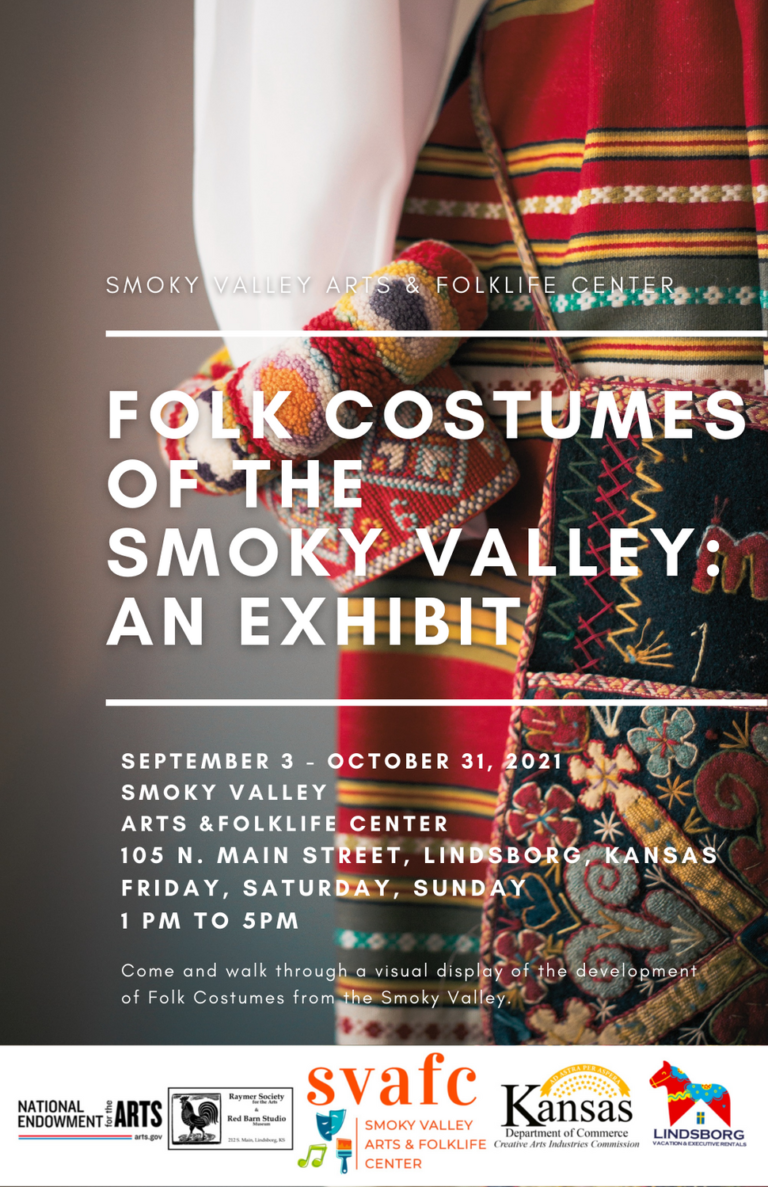 Folk Costumes Of The Smoky Valley: An Exhibit
Smoky Valley Folk Costume Project's biennial exhibit of American Swedish folk costumes is scheduled to open September 3 at the Smoky Valley Art and Folklife Center, 125 North Main, Lindsborg, Kansas through October 31. The exhibit of costumes created by the descendants of Swedish Immigrants to the Smoky Valley is shown every two years during the Lindsborg Svensk Hyllningsfest.
This year the invitation from the SVAFC expands the exhibit to two months. The exhibit began in 2015 and has been opened during the past three festivals. The exhibit shows a combination of costumes loaned by community members and costumes donated to the Smoky Valley Folk Costume Project.
For more information about the Smoky Valley Folk Costume Project contact Lesa Larson at lesaannlarson@gmail.com or Marla Elmquist at lmelmquist@sbcglobal.net.
Event Timeslots (2)
Smoky Valley Arts & Folklife Center – Friday
-